Transportation
Intelligent transportation system is very important for smart city deployment. Most people spend lots of time within public transportation system. Safety, efficiency, and information access is main concern. Therefore ,connectivity for communication is top priority for transportation. Besides public infrastructure deployment, to setup connectivity for various vehicles is always consideration. Connectivity includes command communication, in-vehicle networking for devices, Passenger WiFi hotspot. Transportation vehicles includes taxi, bus, metro, train, marine. AMIT wireless M2M-IoT series can help smart vehicle connectivity.
Taxi - Passenger WiFi & cashless payment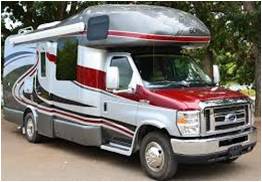 RV - enjoy internet surfing at where you go
E-Bus - Passenger WiFi & file auto-upload cost-less
E-Bus - Passenger Information & WiFi Hotspot
Marine - Communication among Satellite, 4G & WiFi
Yacht - Communication between Satellite & 4G-LTE
Rolling Stock - Extreme robust to build connectivity & passenger WiFi
Mission Critical
As a part of a renewed focus on law enforcement accountability, public safety, and building better relationships with the communities they serve, modern safety departments are coming up against challenges when utilizing big data technologies to improve operations and foster transparency and accountability for their officers. As safety departments implement body cameras, tablets, and upgrade the technology for dashboard cameras, in-vehicle routers that support these technologies are becoming more and more important. But, as the need for these applications grows, public sector IT teams that manage these initiatives are facing bandwidth and resource challenges.
Armored car - Reach mission every time because well armored
Police Car- Highly reliable connectivity for law enforcement
Fire Engine - Non-broken command communication
Ambulance - On the move high bandwidth tele-medicine
Fleet Management
Fleet management include a range of functions, such as vehicle financing, vehicle maintenance, vehicle tracking & diagnostics , driver management, speed management, fuel management and health and safety management. Fleet manage is a function which allows companies which rely on transportation in business to remove or minimize the risks associated with vehicle improving efficiency, productivity and reducing their overall transportation and staff cost. To achieve fleet management, well connectivity is necessary. AMIT wireless M2M-IoT product can reach this goal.
Cold Chain - Keep watching status continuous
Heavy Duty - Fleets management and diagnosis remotely
Truck Fleets - Driver supervision and fleet management
Express Delivery